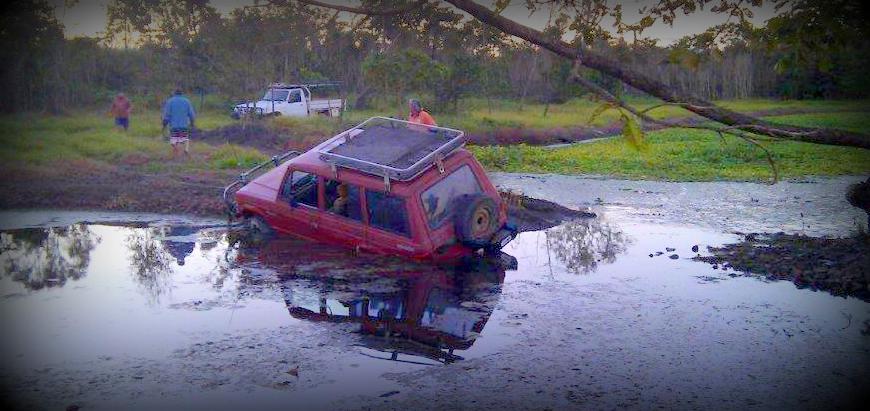 Not long after arriving in Halifax (Qld), during one delightful afternoon with a few friends, the decision was made to make an evening campfire. Since wood was required – our friend Mick (aka Price) decided that on the way he would show his guests the local croc hangout – Molasses Drain – which runs along the back of the cane paddocks near his house and right beside the road to Halifax.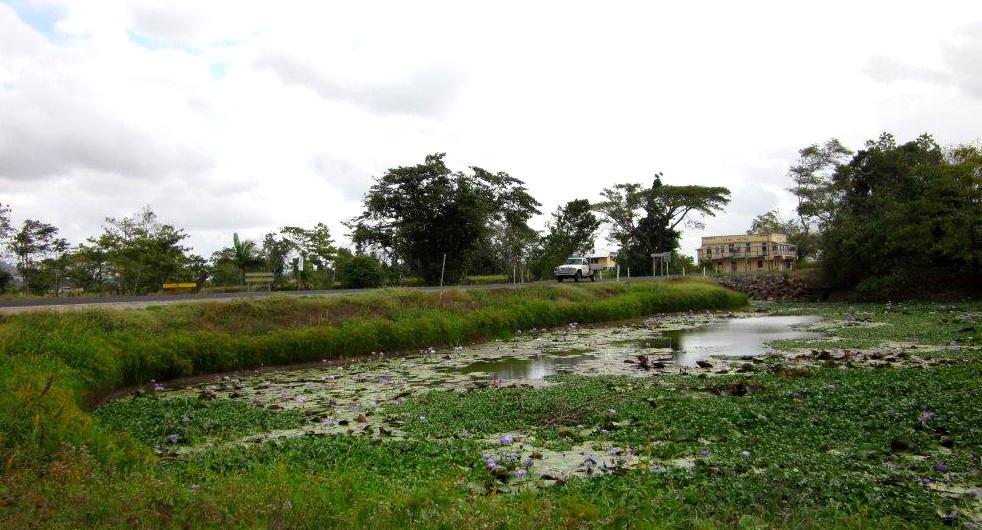 Previously, we have driven along this picturesque backwater full of lillies and viewed the unconcerned locals sunning themselves on the banks. There are at least three younger 2.5-3mt crocs that live along this stretch of water and one older fellow at least 3.5+mts. Mick has told us stories of many a tourist being spotted picking water lillies waist-deep in the water, completely oblivious to the danger of becoming someones dinner. Once these big boys slide into the water you cannot see them at all!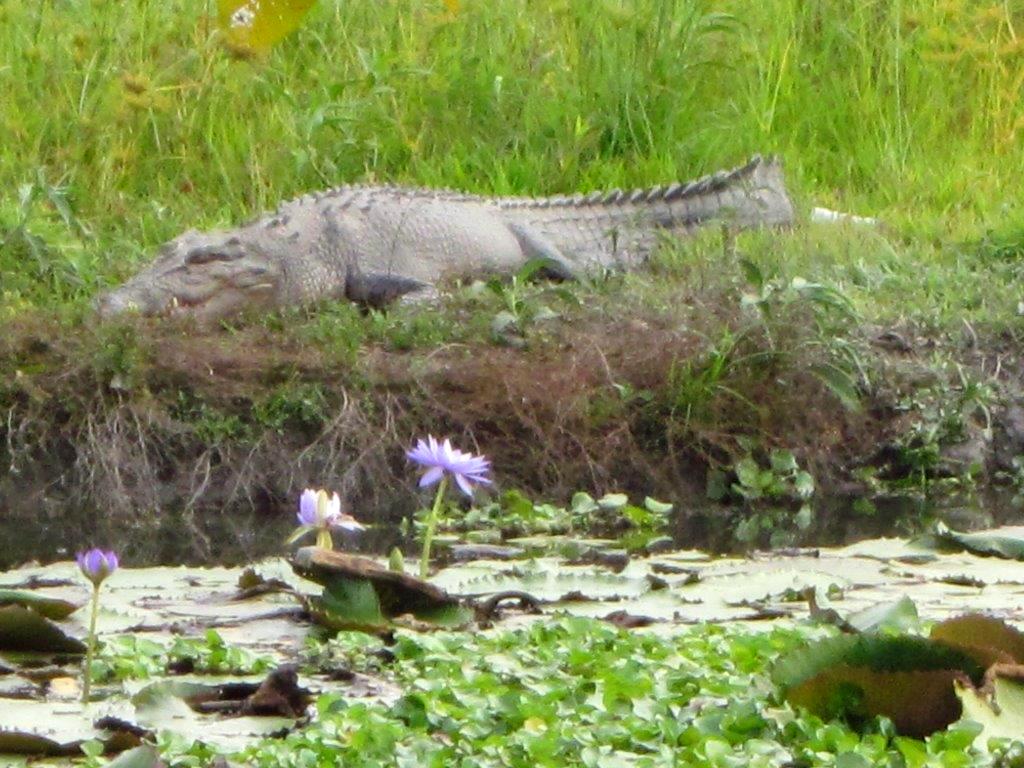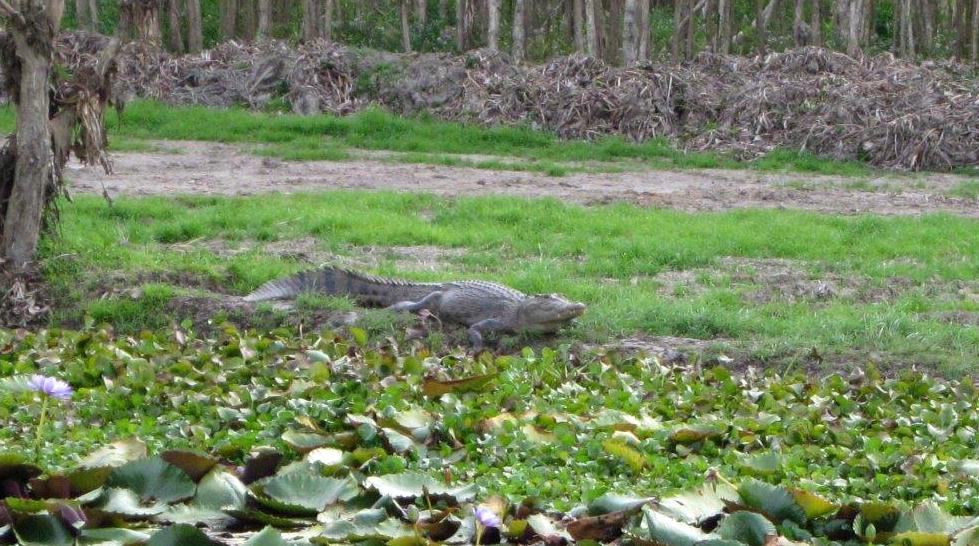 Price and passengers – John, Dean, Sherry & Gav, piled into the trusty old pajero and headed off along the headland.  A while later, we received a phone call – "we're bogged, can you send Trev with the tow rope?" Trev and a couple of others grabbed some tow gear and jumped in the Nissan….
The rest of us had a couple of chuckles, Price bogged!  LOL  Hope he's not in the drain….. Nah, not Price he knows about the croc's, he wouldnt be that silly…….
Shortly after….. another ute drove by ….. we waved – the farmer. Then the farmer coming back the other way …… in the tractor!
Jerry and I looked at each other! OMG theyre in the drain!  We jumped in the car and followed…… the pictures tell the story: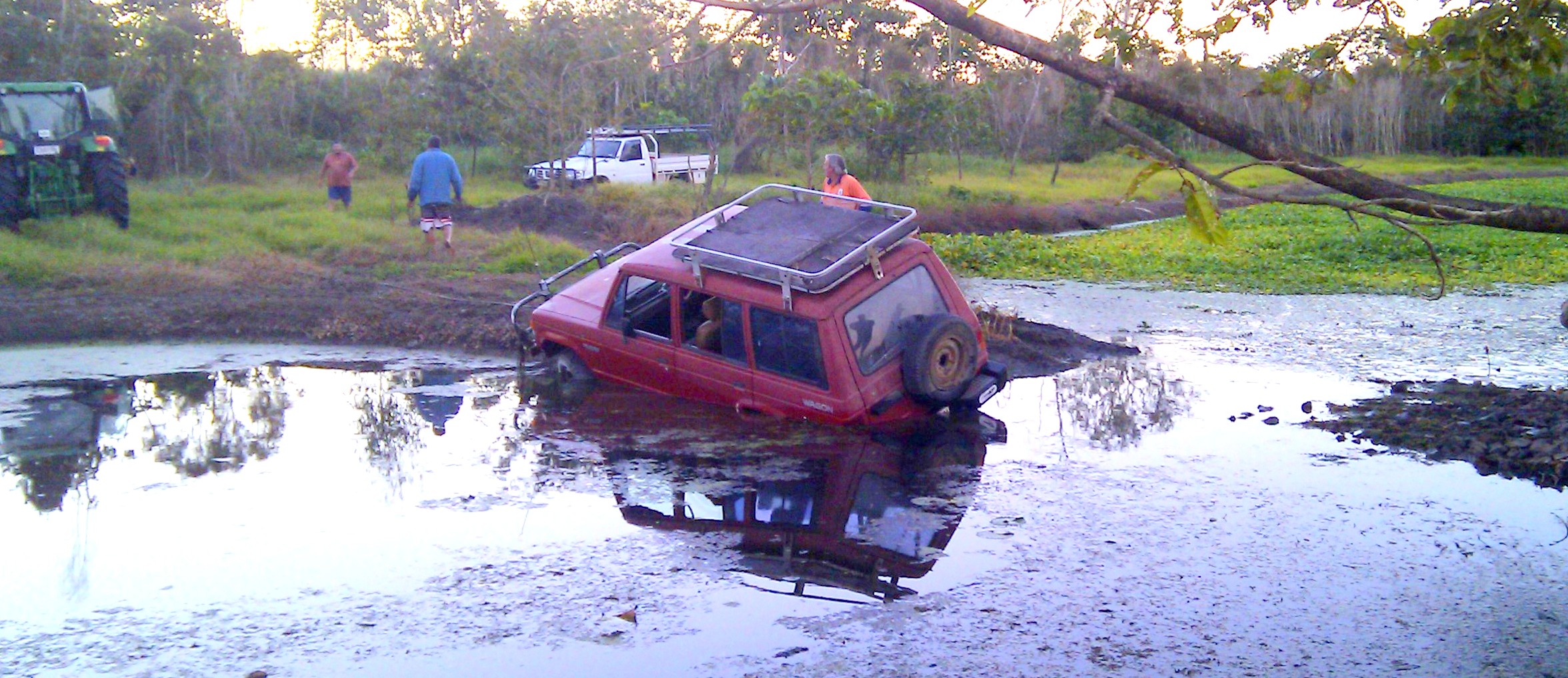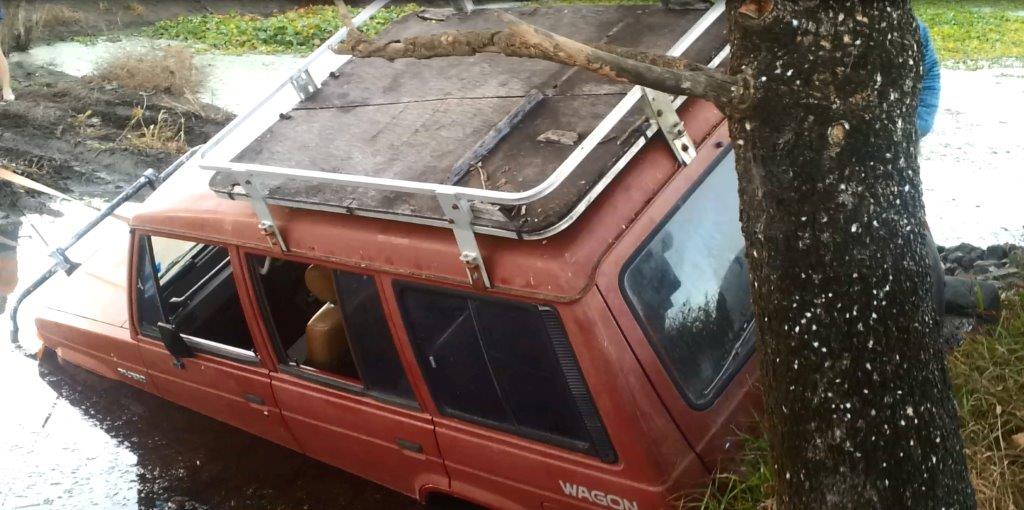 Yep. Definitely bogged. And not 100 ft from where that big croc lives!
How do you recon we get it out?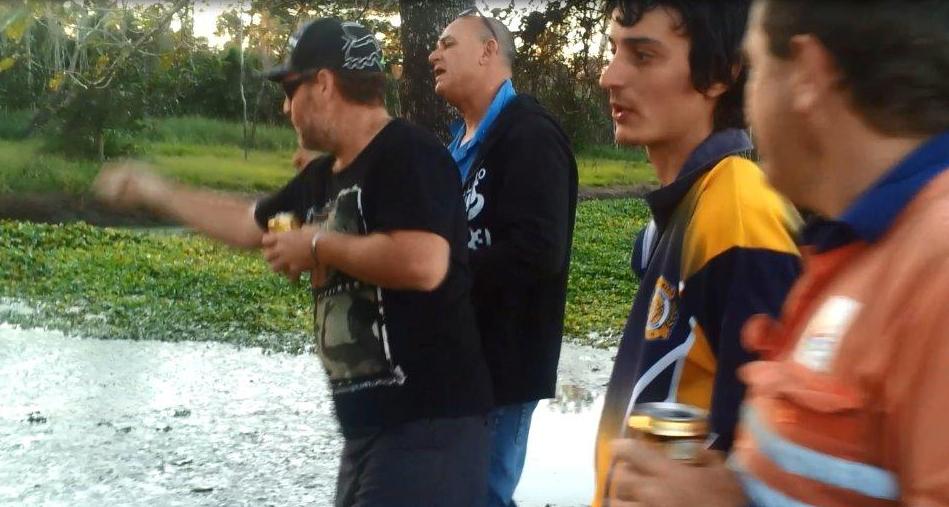 Is someone keeping an eye out for that big fella who lives just over there?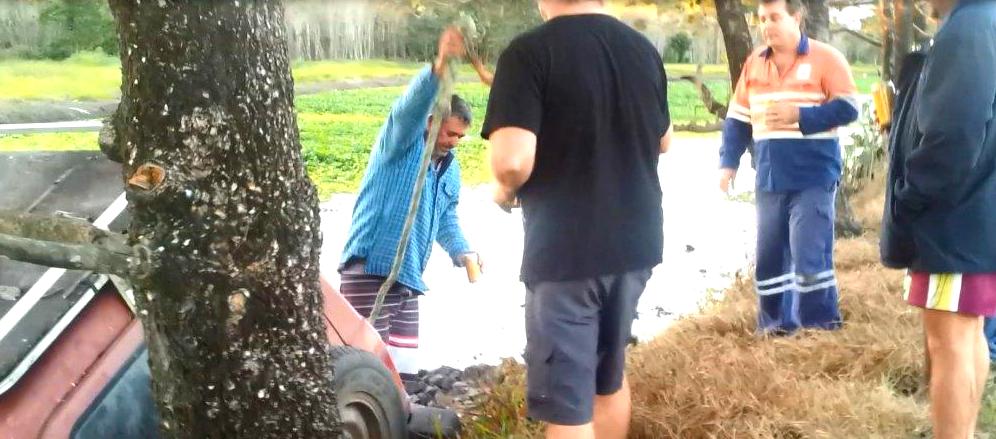 At least Pricey's still smiling.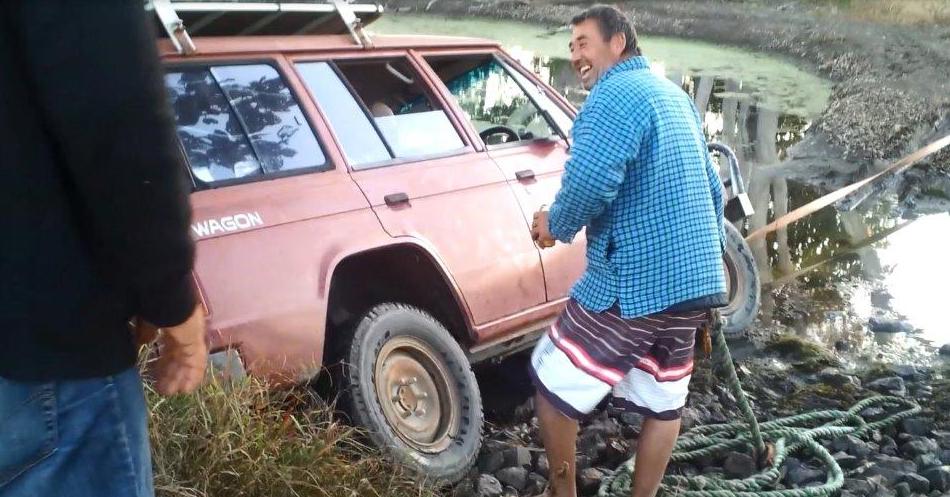 Try giving it a pull now Trev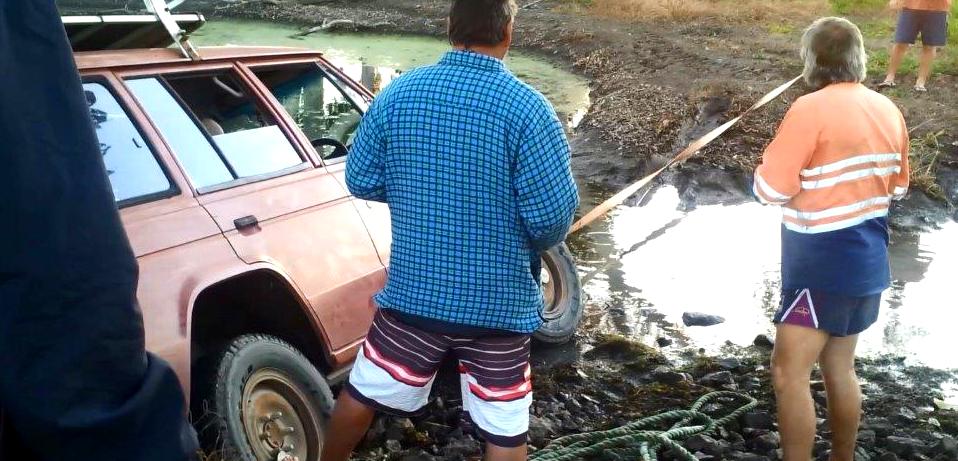 Turn the wheel Price, it's tipping the wrong way.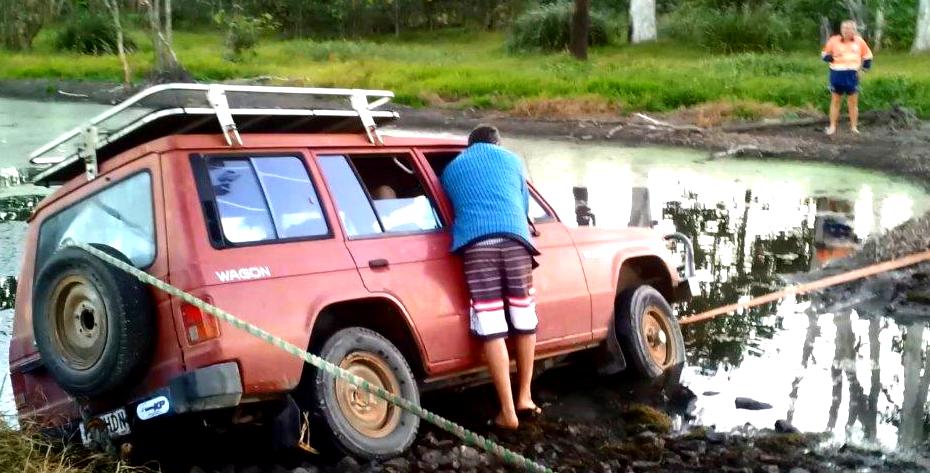 We need some more weight!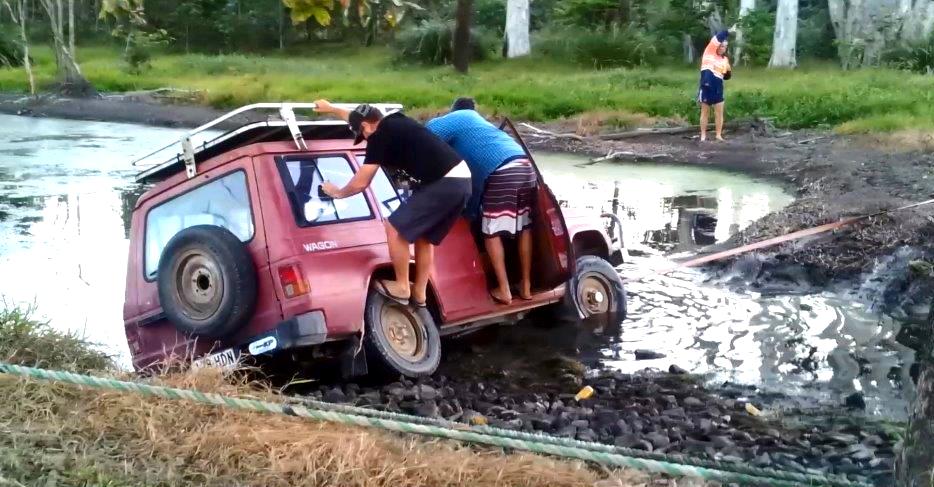 I don't think this is going anywhere – call for reinforcements.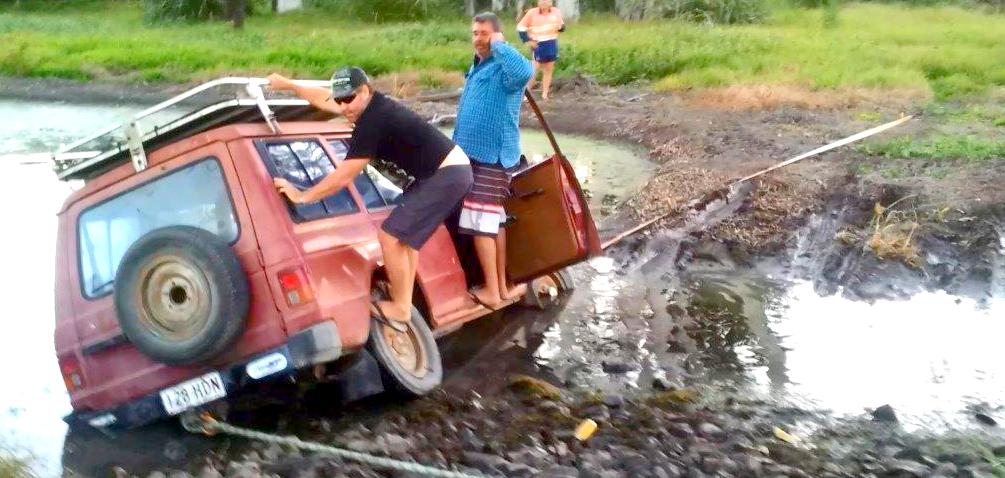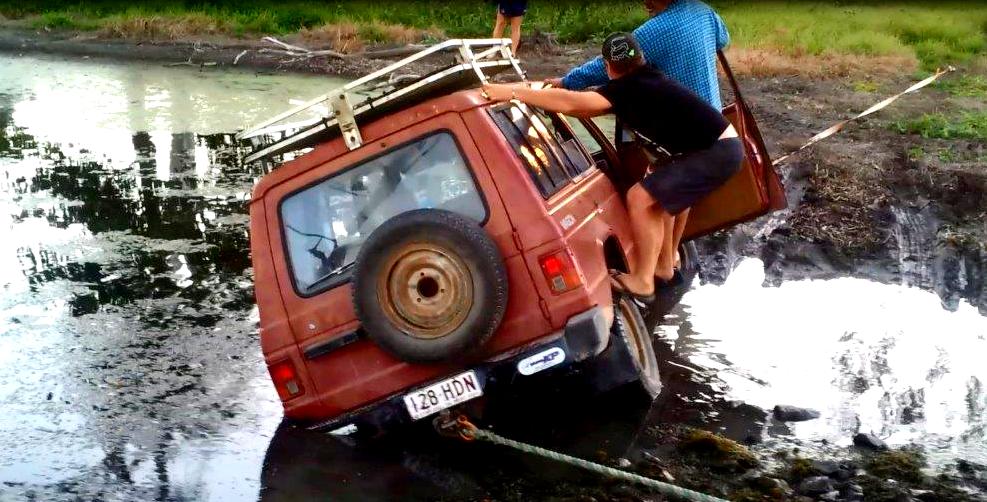 I think its gonna tip over!  More weight fellas.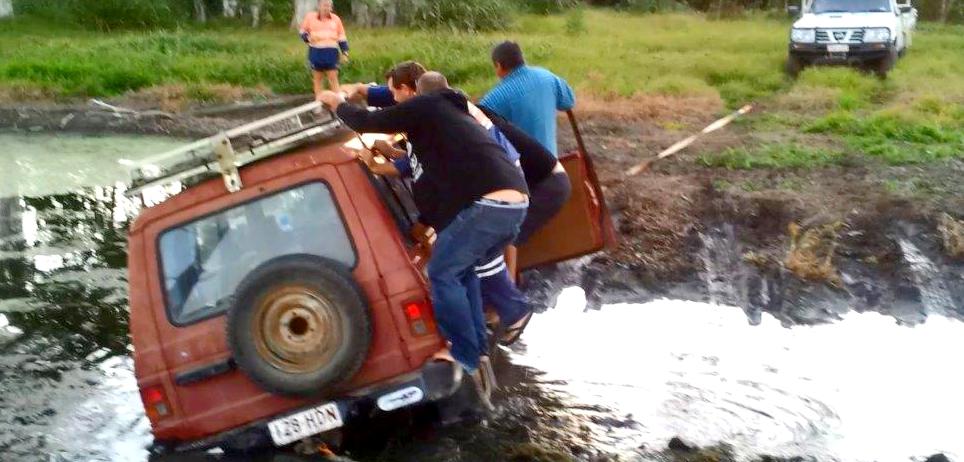 Try driving while Trev pulls.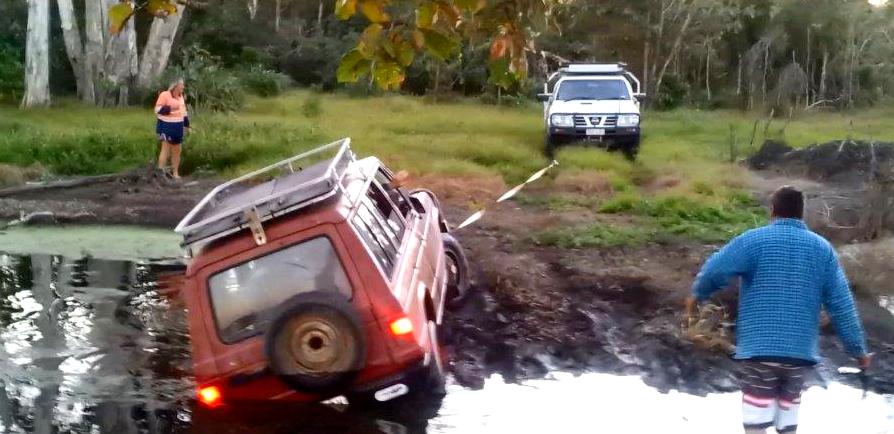 Here comes the cavalry – Hi James!       What are you doing in the Drain Price?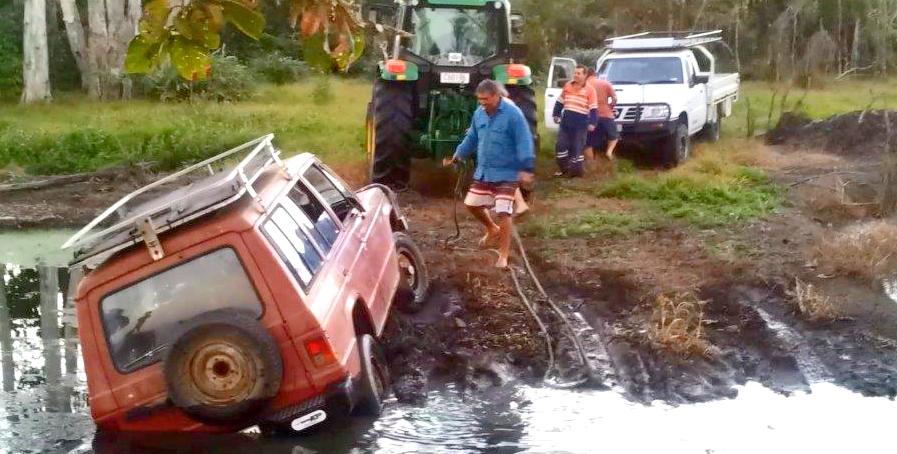 Do I still have a muffler? (they spent 3 hours repairing it just this morning)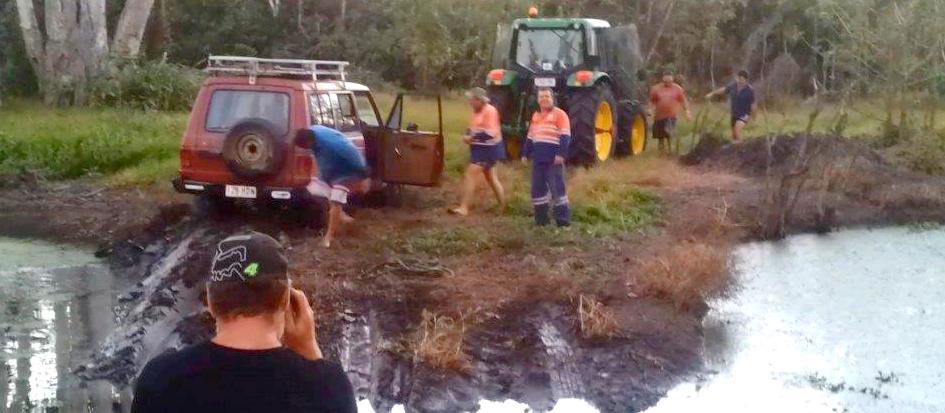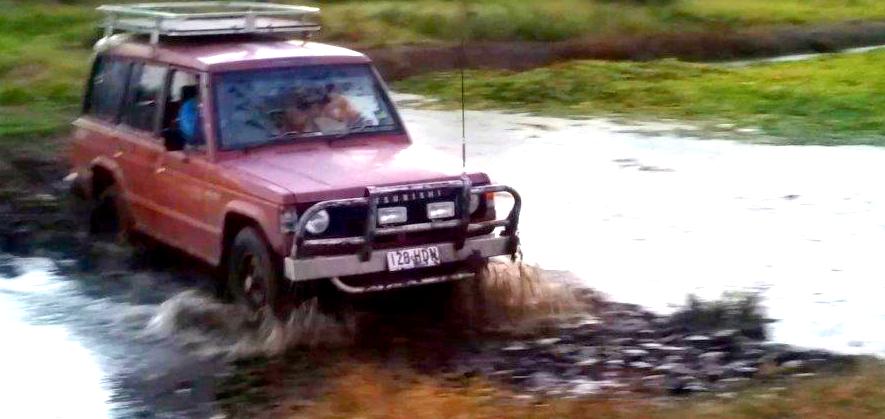 That's how you should have done it the first time!
Now who's coming to collect the firewood?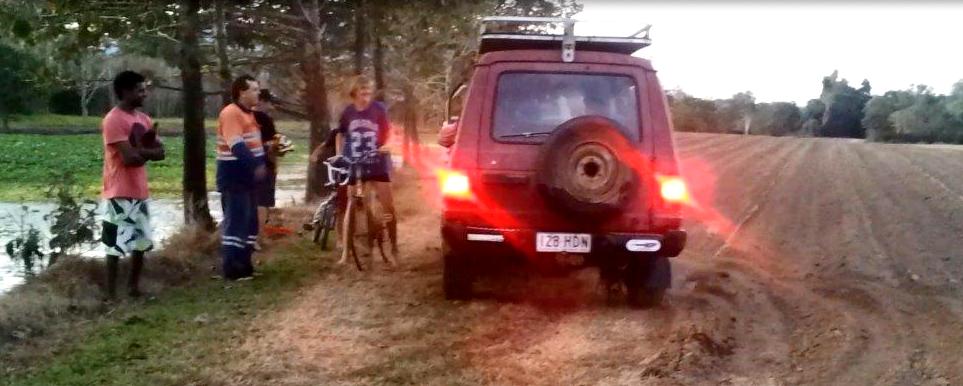 Leave the crocs in peace.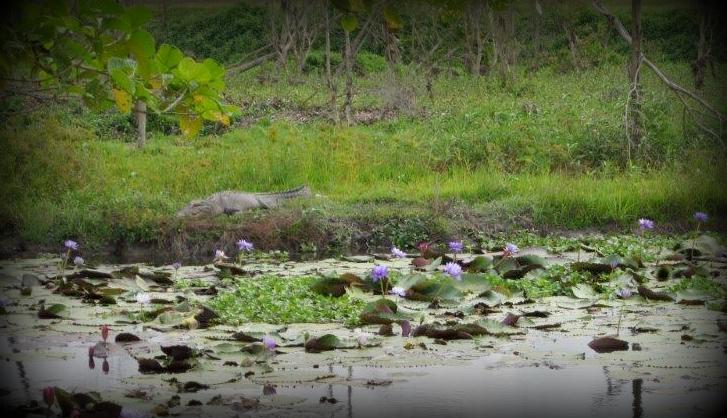 Just another day in north Queensland
Thanks for the adventure Mick.